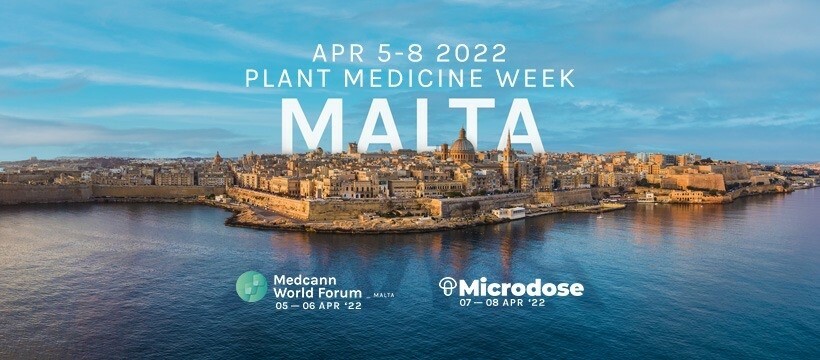 Medical Cannabis World Forum and Microdose Psychedelics Insights are proud to announce the launching of Plant Medicine Week. Taking place from April 5-8th, 2022the event will recognize and advance plant medicine's potential to change society's approach to mental and physical health.
Through a mix of case-studies, panels, Q&A sessions, and exhibitions, attendees will gain a diverse and inspiring perspective of the latest advances from the medical cannabis and psychedelics industries.
PMW shall provide a European base camp for the emerging medical cannabis, CBD & psychedelic medicine industry to meet and be able to listen, learn, discuss & network with the leading figures from the industry from across the world.
This year's four-day conference will host Malta's top policymakers, international regulatory experts and global business leaders in the medical cannabis and psychedelics fields. The multi-faceted event will focus on 6 main pillars: medical, legislation, business, regulatory, education, and research.