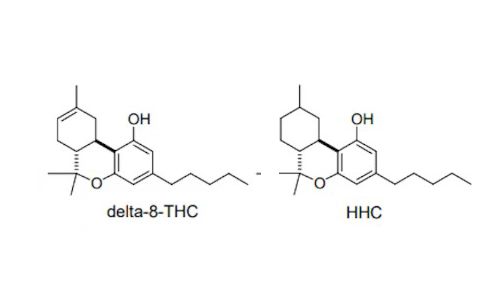 The CTA regularly receives enquiries from potential businesses asking about the sale of Delta 9 Tetrahydrocannabinol and HHC (hexahydrocannabinol).
Delta 8 and HHC are cannabinols and therefore fall under Misuse of Drugs Regulations 2001. It would not be legal for you to sell it as it is a controlled drug. (Interpretation 2c)
It is also incorrect that licenses are available for the sale of these drugs.
Schedule 1 licences are for handling, not selling. You would need to look at pharmaceutical licensing and have the safety data, toxicology, medical trials, licensing for a specific ailment etc. unless you have a serious laboratory and investor behind you, you'd be looking at the best part of £100M (based on cost of GWPharma Epidiolex in 2017).
These drug licenses are issued by the DFLU (Drugs, Firearms & Licensing Unit) of the UK Home Office.
Basic rule of thumb
Look at the full chemical name and if it contains the word CANNABINOL, it's generally off limits and highly illegal to sell in the UK currently.
References:
https://en.wikipedia.org/wiki/Hexahydrocannabinol
https://en.wikipedia.org/wiki/Delta-8-Tetrahydrocannabinol
https://www.legislation.gov.uk/uksi/2001/3998/regulation/2/made